Jan 8, 2019 05:17 PM Central
Noah & Ashley Huth
Since I am training in an athletic program I've been directed to eat 1g of protein per pound of my ideal body weight every day. For me that's north of 190 grams. That's like eating a couple pounds of chicken inside 2 meals ( I also practice intermittent fasting from 3 hours before bed till about 1:30 pm the following day).
I've been finding creative ways to make the meat and veggies taste good by making no carb, non-dairy, Gluten free, simmer sauces. For the last month I've really been loving my Spicy Peanut Thai sauce, but alas it was time for a change.

While shopping in the organic natural food section at our local grocer I came across a package of simmer sauce. I flipped it over to find out what its ingredients were and decided I had most of the base ingredients at home. So I made my own. I think it turned out pretty good, so here you go.



Lemongrass- Basil Simmer Sauce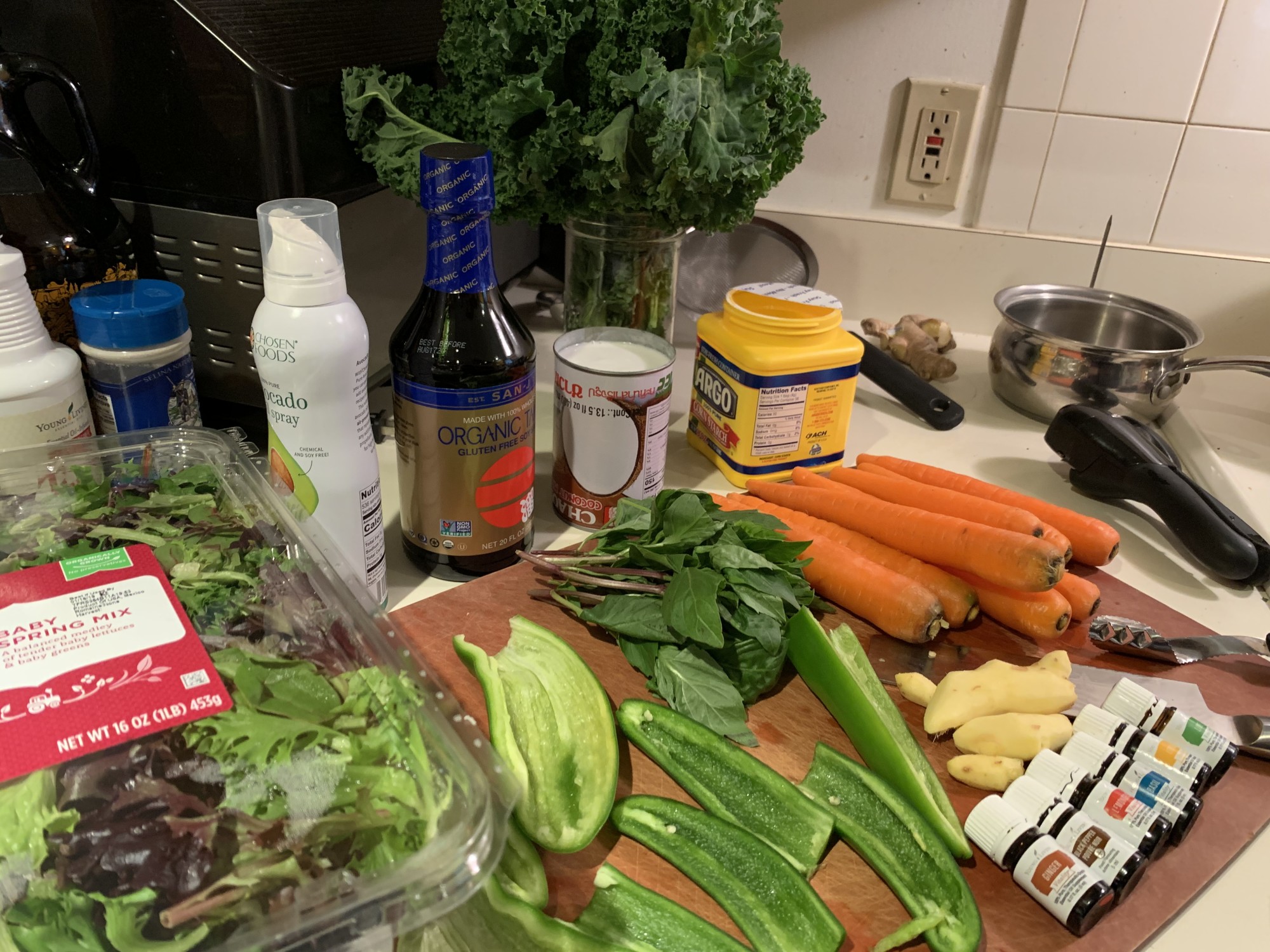 2 Anaheim peppers cut in half deseeded.
2 Jalapeño peppers cut in half deseeded.
Cover the peppers in avocado oil and roast them in the oven @ 420 degrees on parchment paper till they are soft, and the skin begins to separate.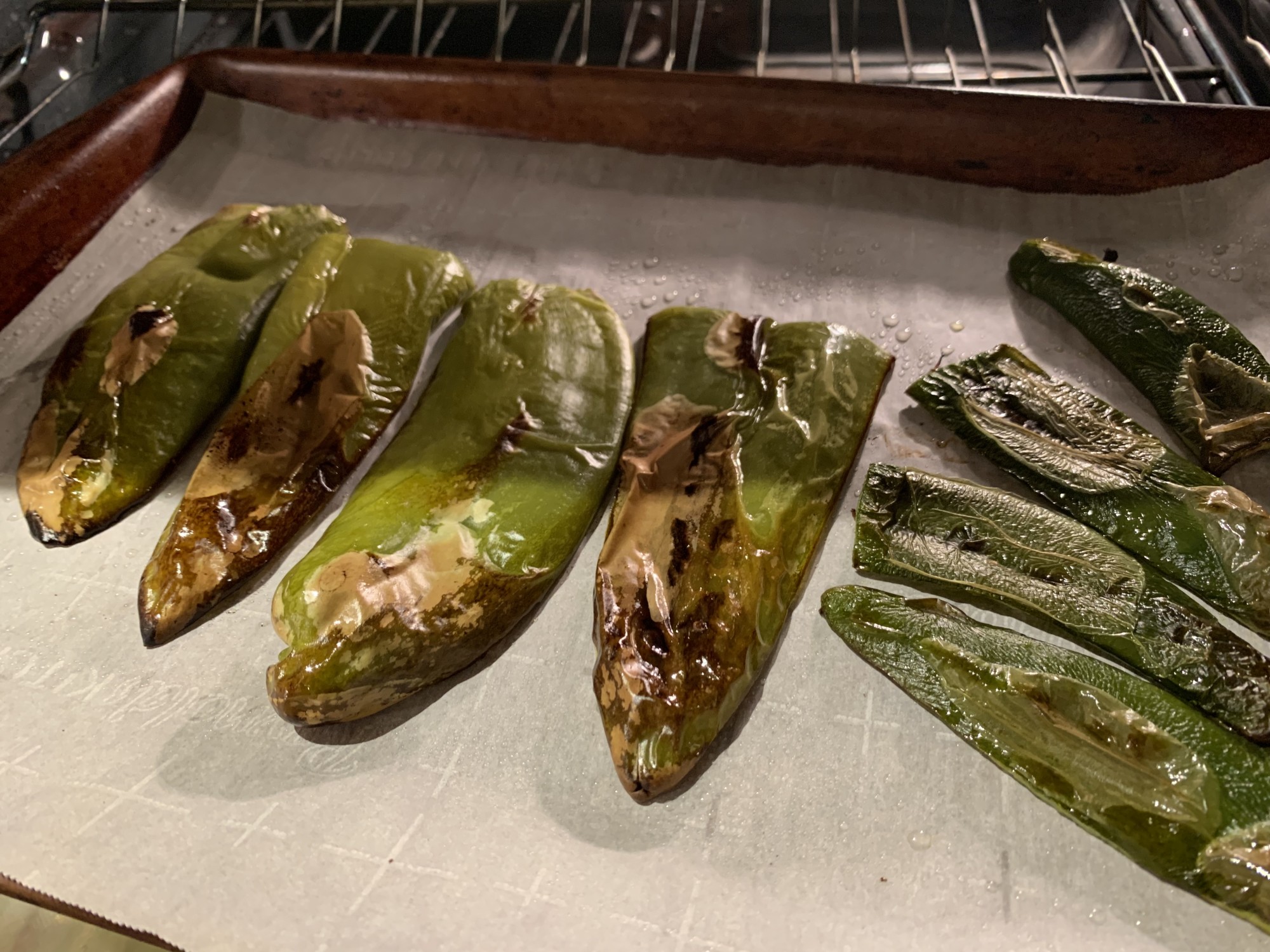 Fresh organic ginger root - peeled
2 bunches of fresh Thai Basil
1 can of coconut milk
Pour the entire can into a glass bowl and add the following essential oils:
3 drops Black Pepper EO
3 drops Ginger EO
3 drops Basil EO
4 drops Lime EO
4 drops Lemongrass EO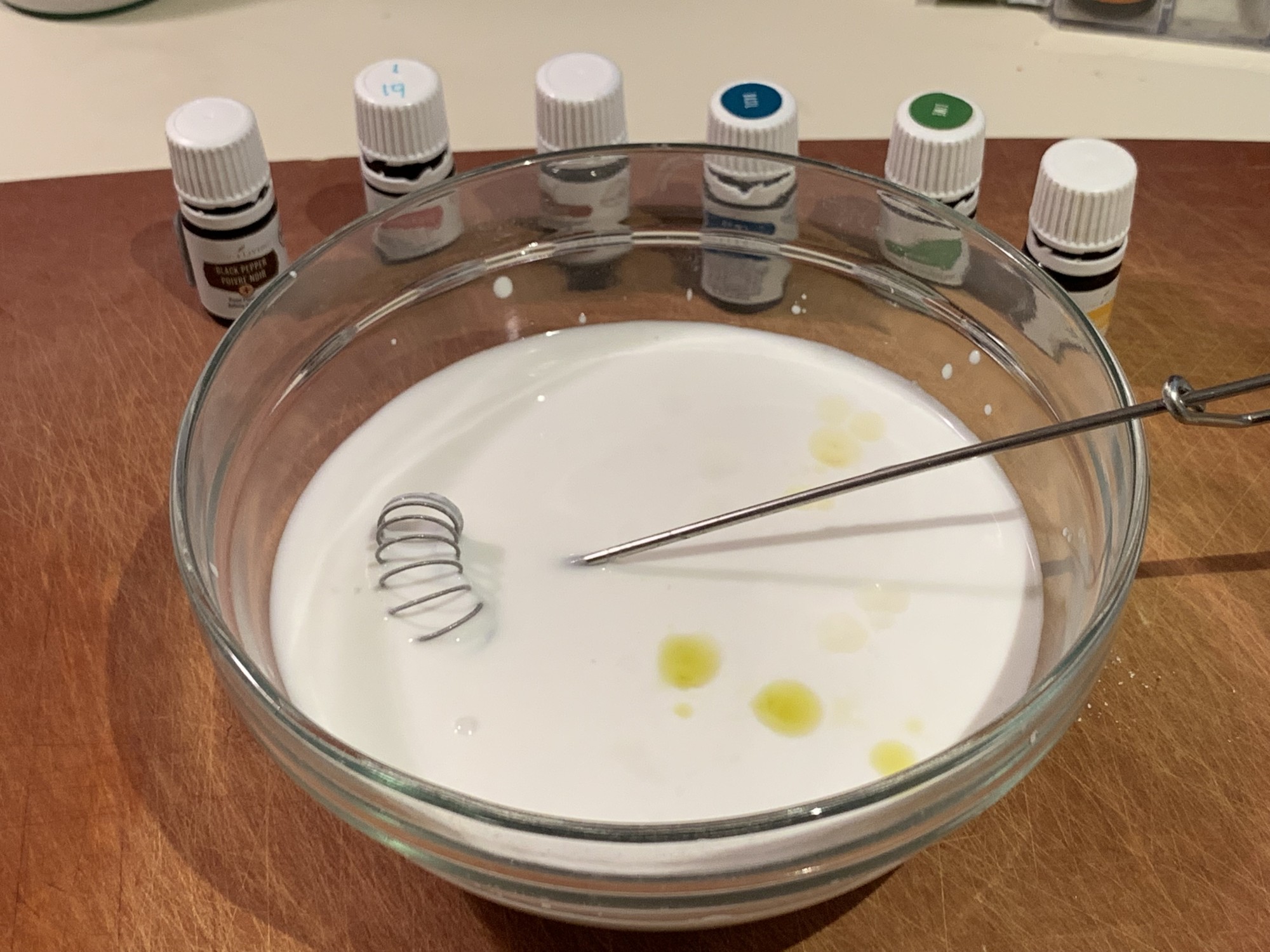 Stir the oils into the coconut milk. Since oils are lipophilic they will dissolve in the fat of the coconut really well.
1 Tablespoon of Arrowroot powder or cornstarch (too thicken it a bit)
1/2 Tsp monk fruit
1 tablespoon of green curry paste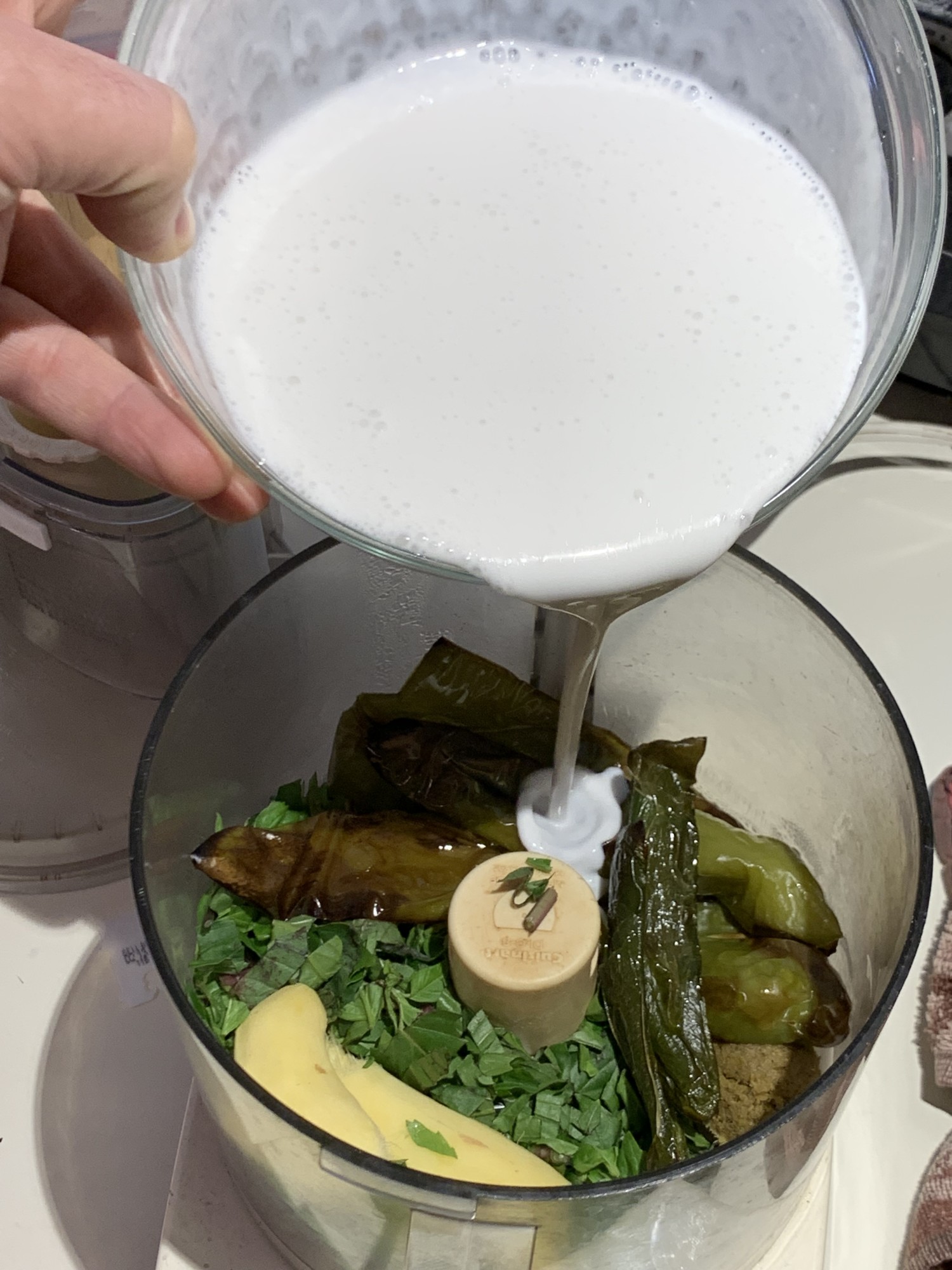 Place everything in the food processor and process till smooth.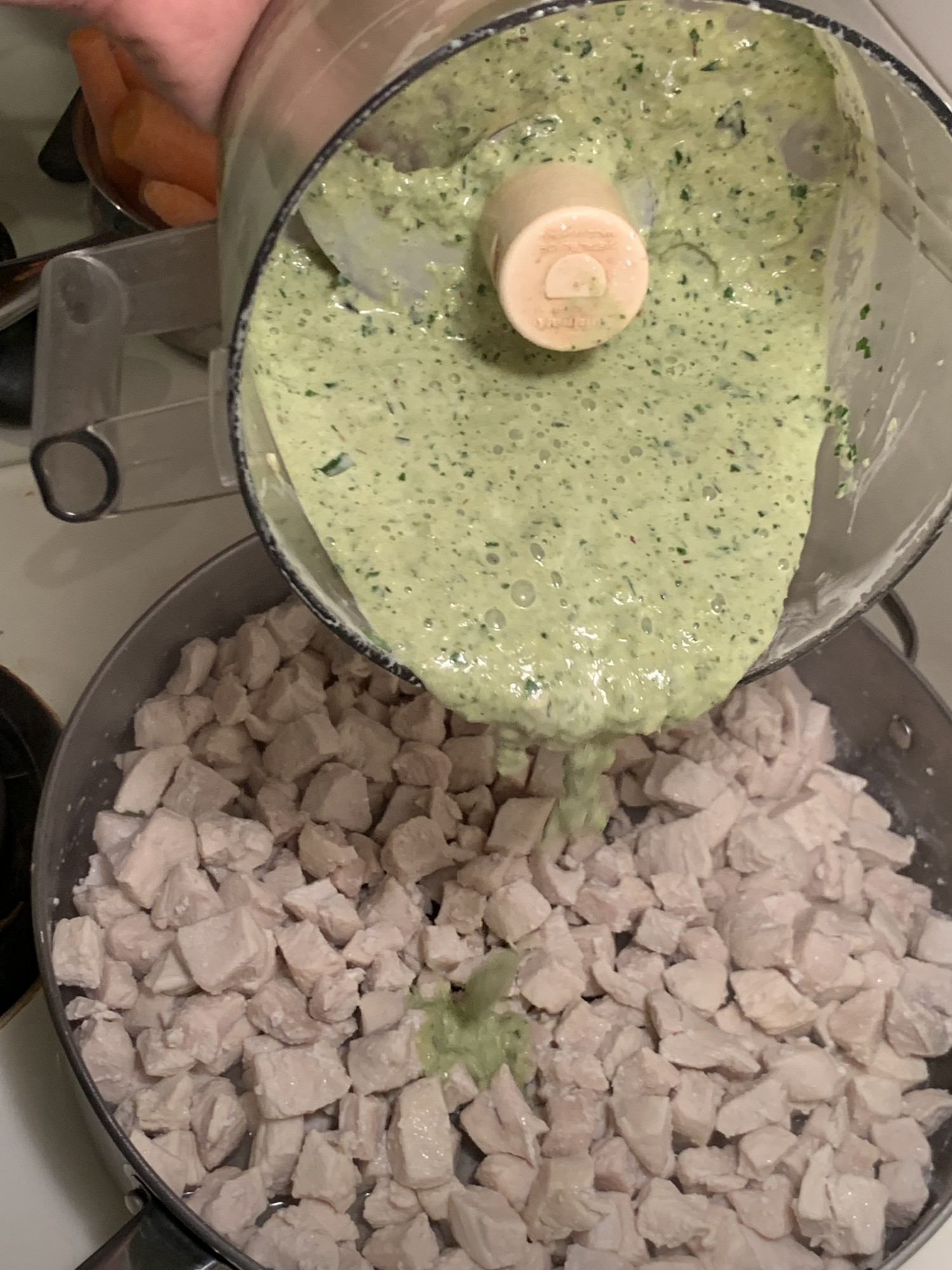 So there you go. Simple, easy, and delicious. Now pour it into some chicken and let it simmer till done!
Ultimately my chicken went right on a bed of kale beside a monster salad for my first meal of the day. I used a little Tamari sauce and garnished with cilantro.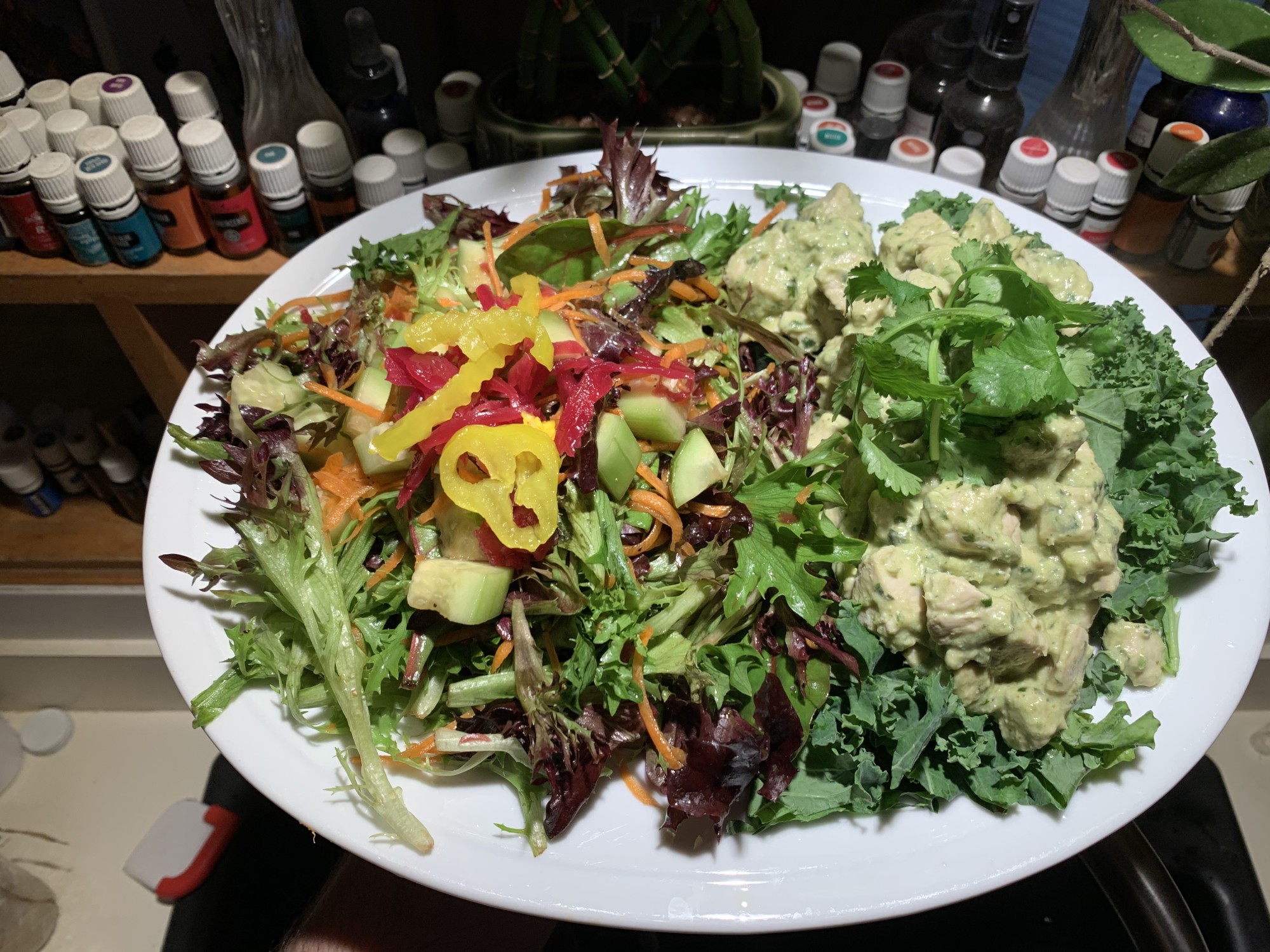 Hope you enjoy it as much as I did! I'll definitely be making it again!

Noah Huth
I use Young Living Essential Oils exclusively in my kitchen. Want to get started using oils for your cooking too? Use my referral link: