Jan 6, 2019 04:46 PM Central
Noah & Ashley Huth
Hi folks,
Been a while since I posted. Our family has been busy and doing life. Hope you all had a wonderful holiday season. While at my mother in-laws house over Christmas she showed me how she makes these wonderful egg cups. They store really well for up to a week in an airtight container in the refrigerator and provide a nutritious start to the day. We adopted it and added our EO's to make it really robust in herbaceous flavor.
Here's how:

◦ First you'll need to oven roast some cauliflower and broccoli.
Chop the crowns and stalks to bite sized pieces and toss in olive oil before placing them on parchment paper and then convection bake them at 400 degrees.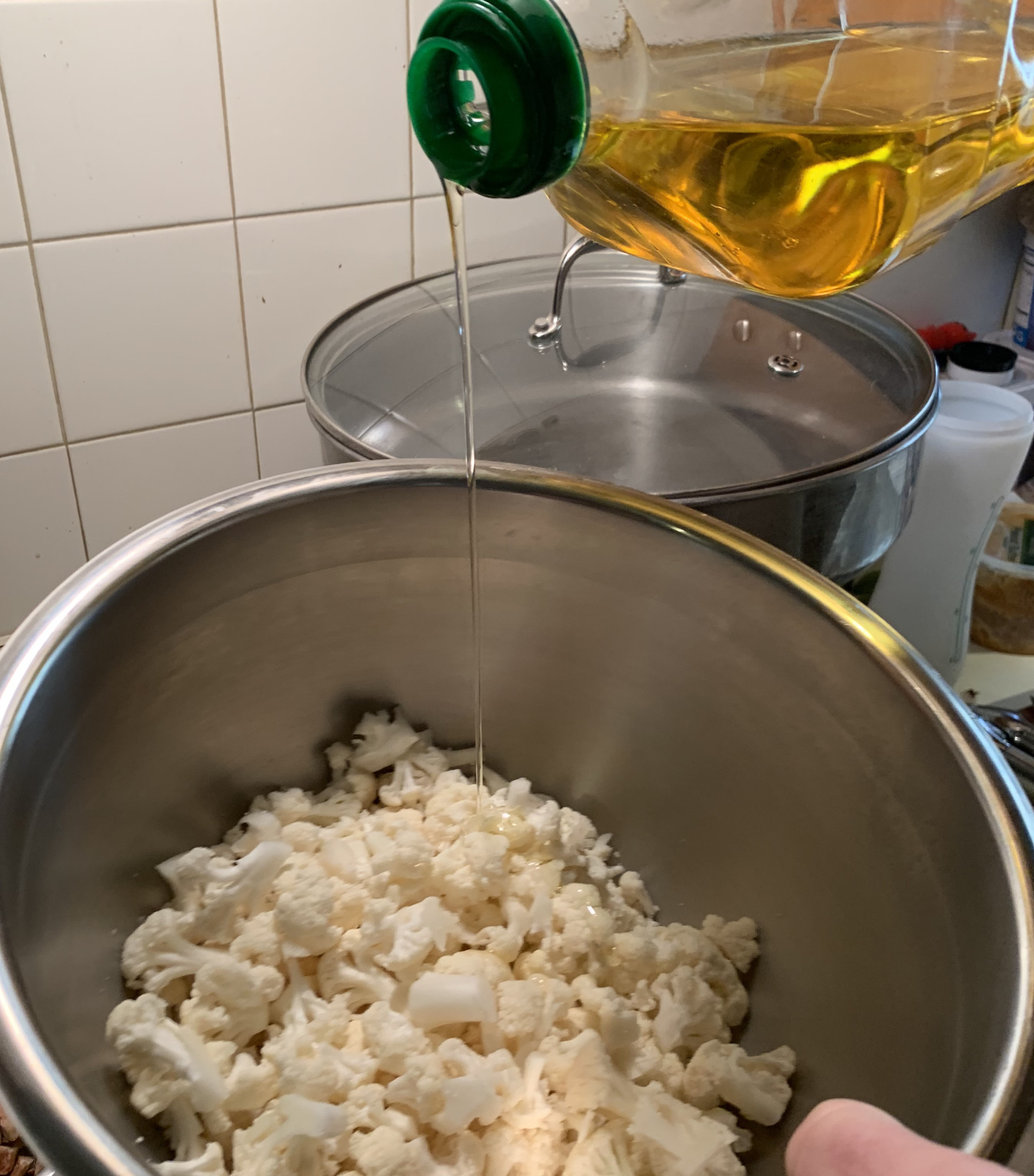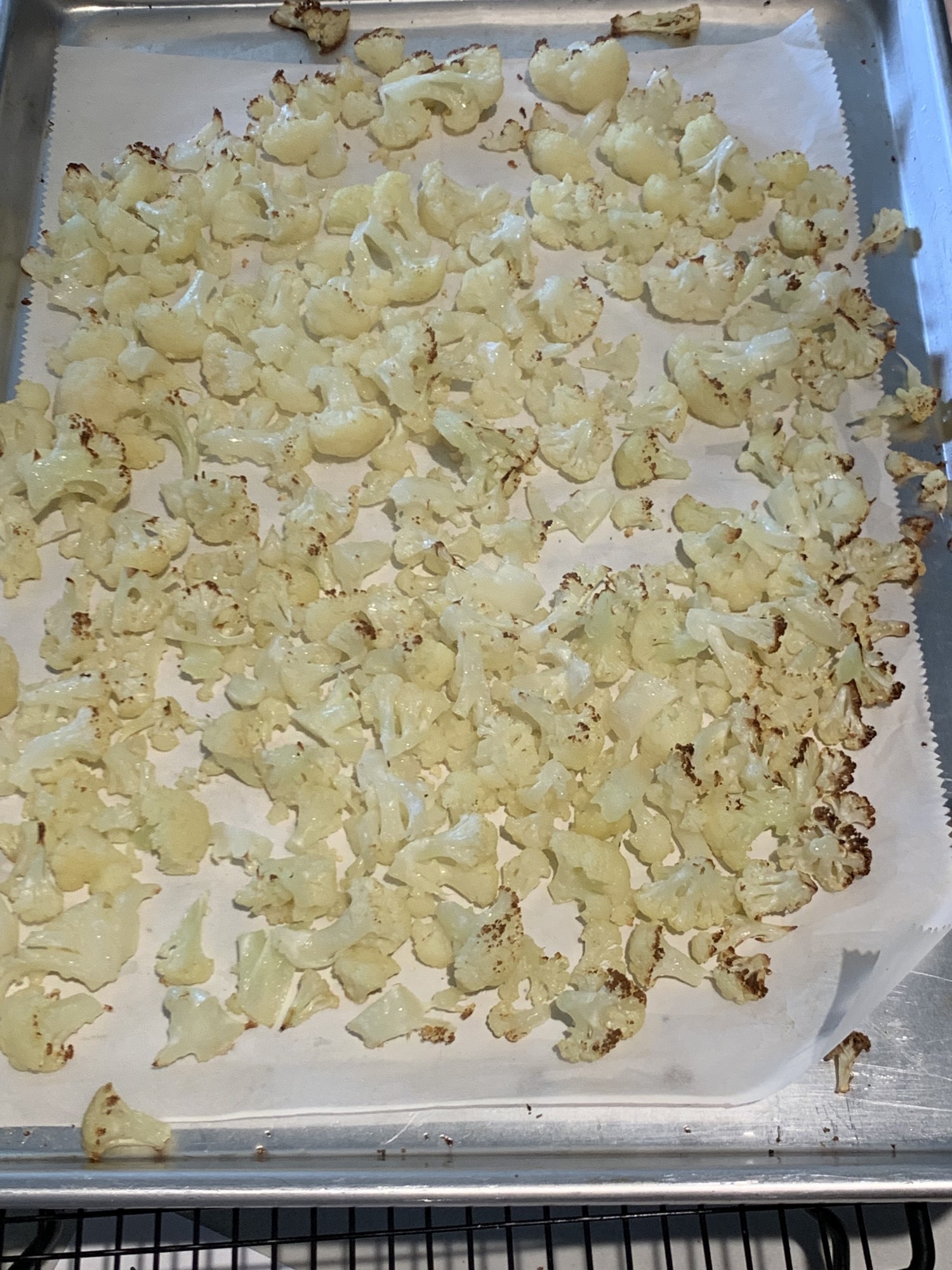 ◦ Next sautée some mushrooms, onions and crushed garlic in olive oil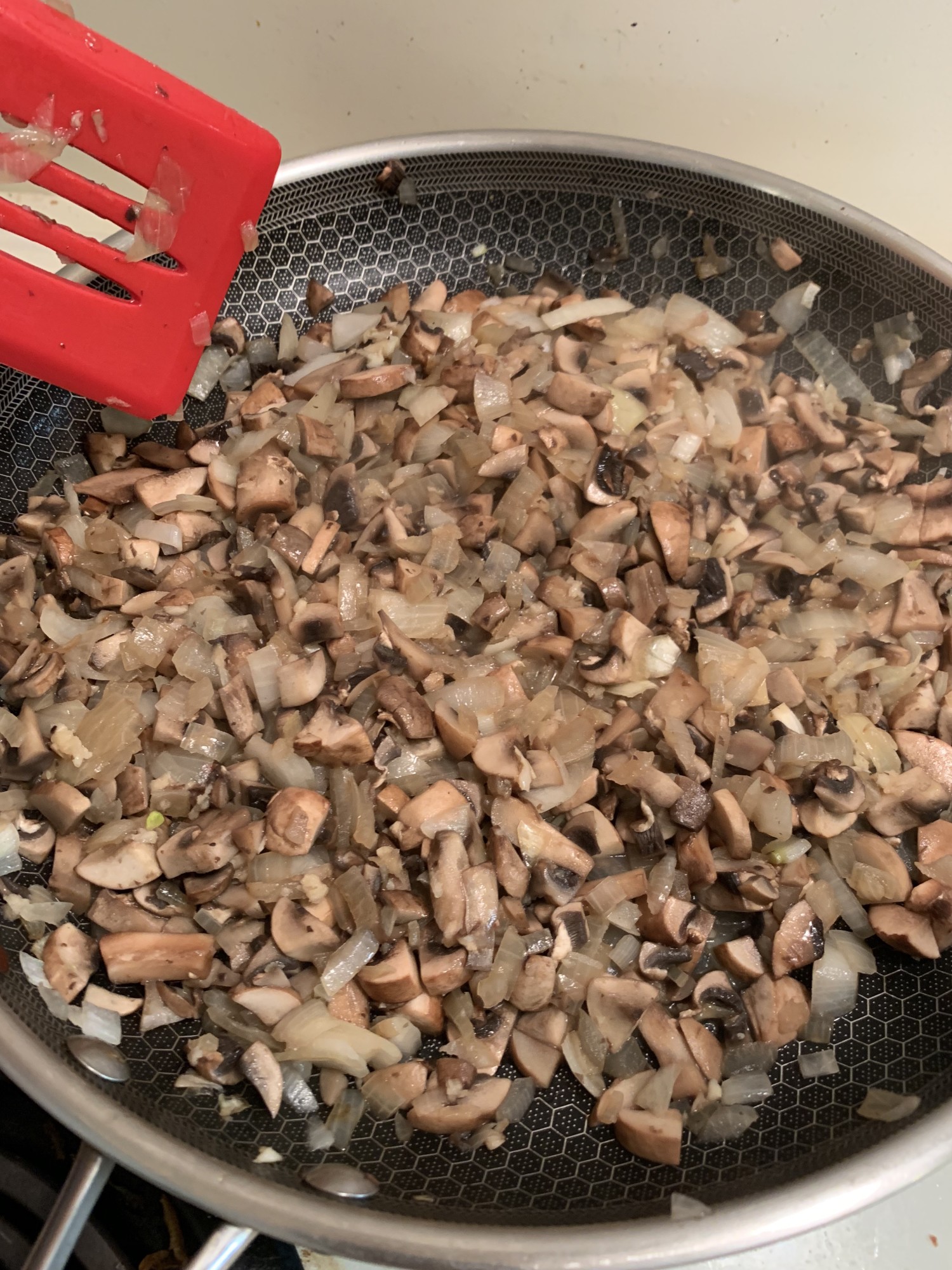 ◦ Infuse 2 dozen eggs with the following essential oils
I used 1 drop each:
Thyme
Basil
Marjoram
Oregano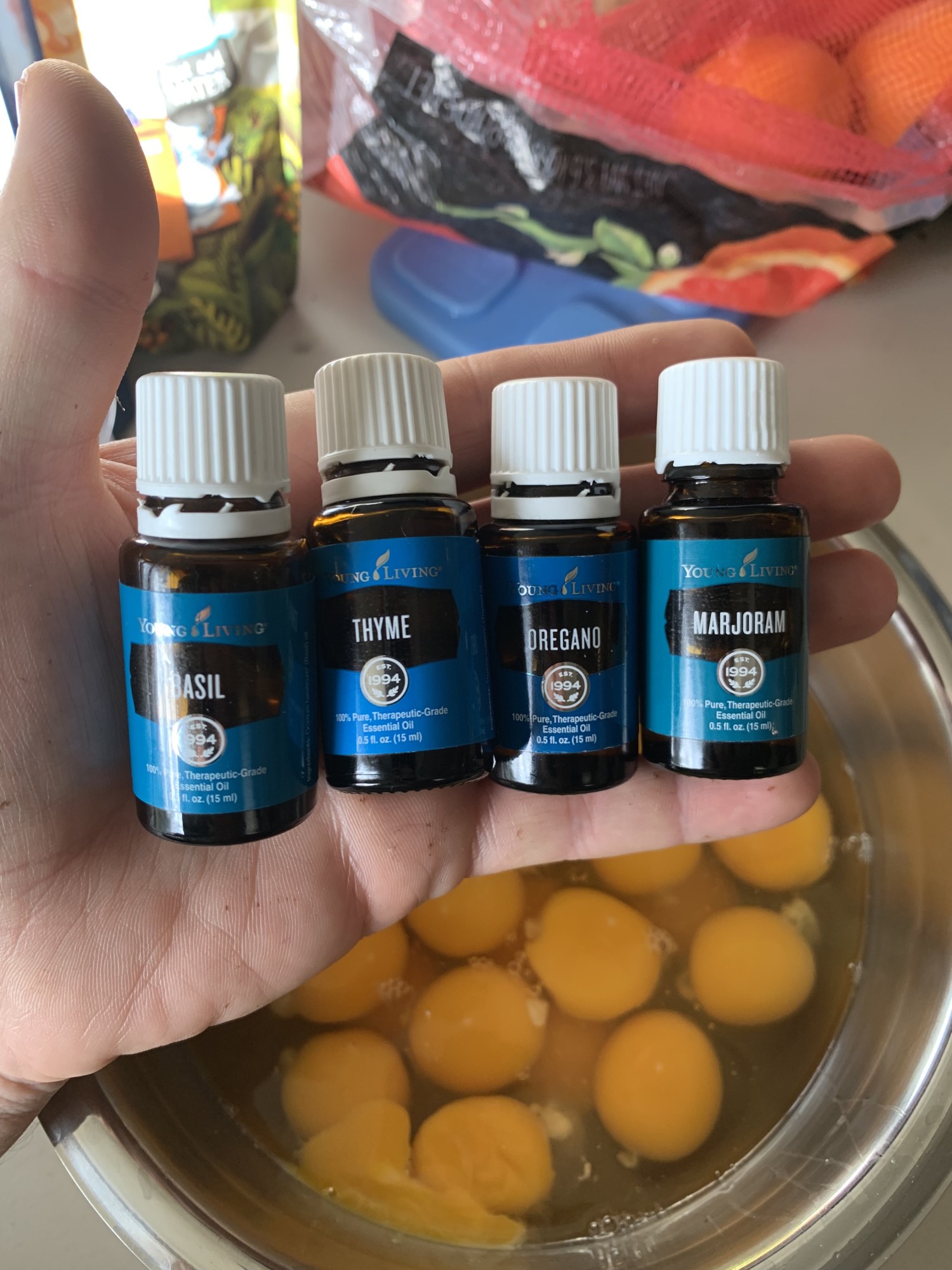 Whip those eggs and maybe you'll have leftovers for scrambled like I did! :-)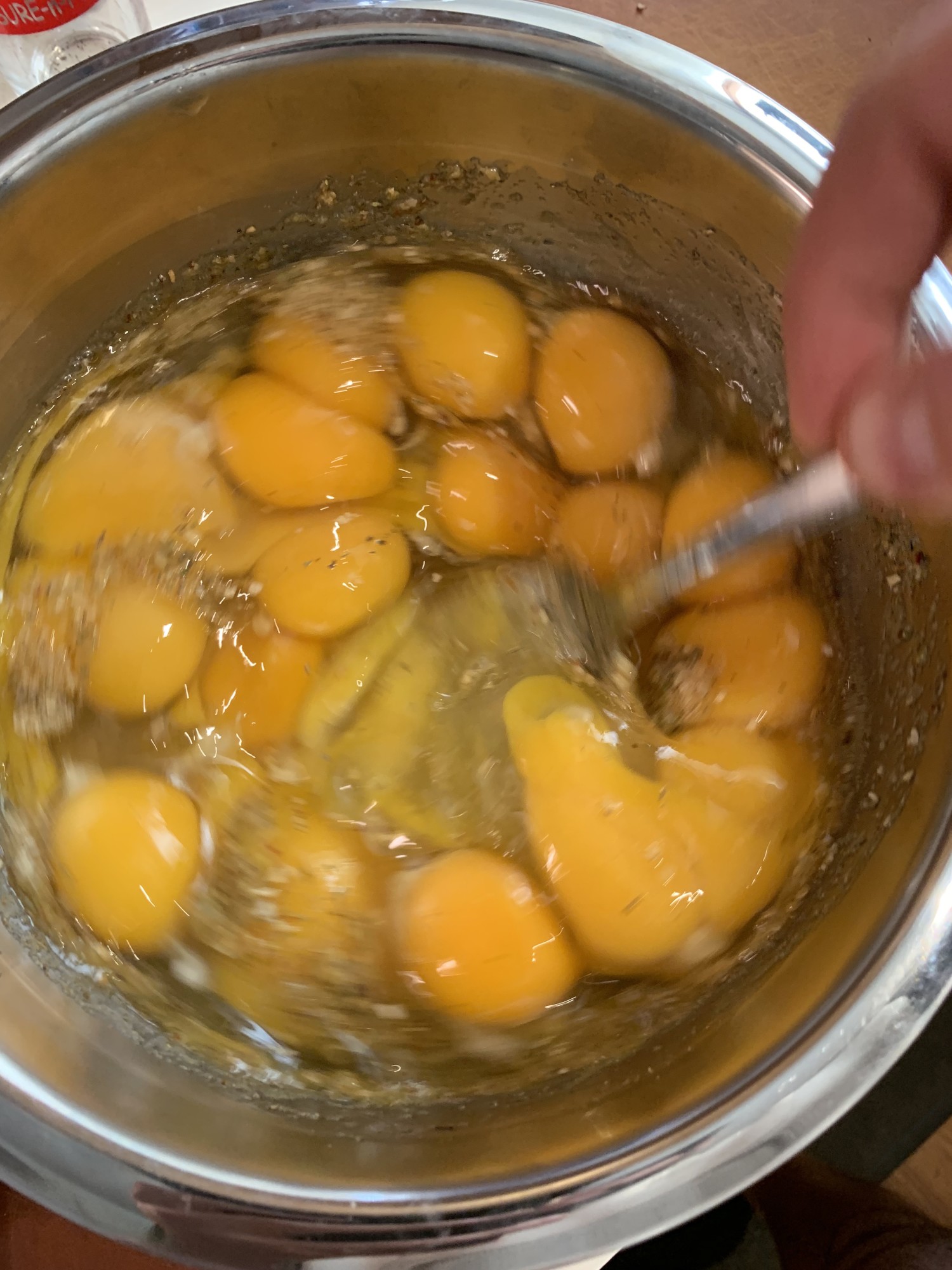 ◦ Oil the cups. Then place the mushrooms and onions on the bottom and layer in the roasted broccoli & cauliflower.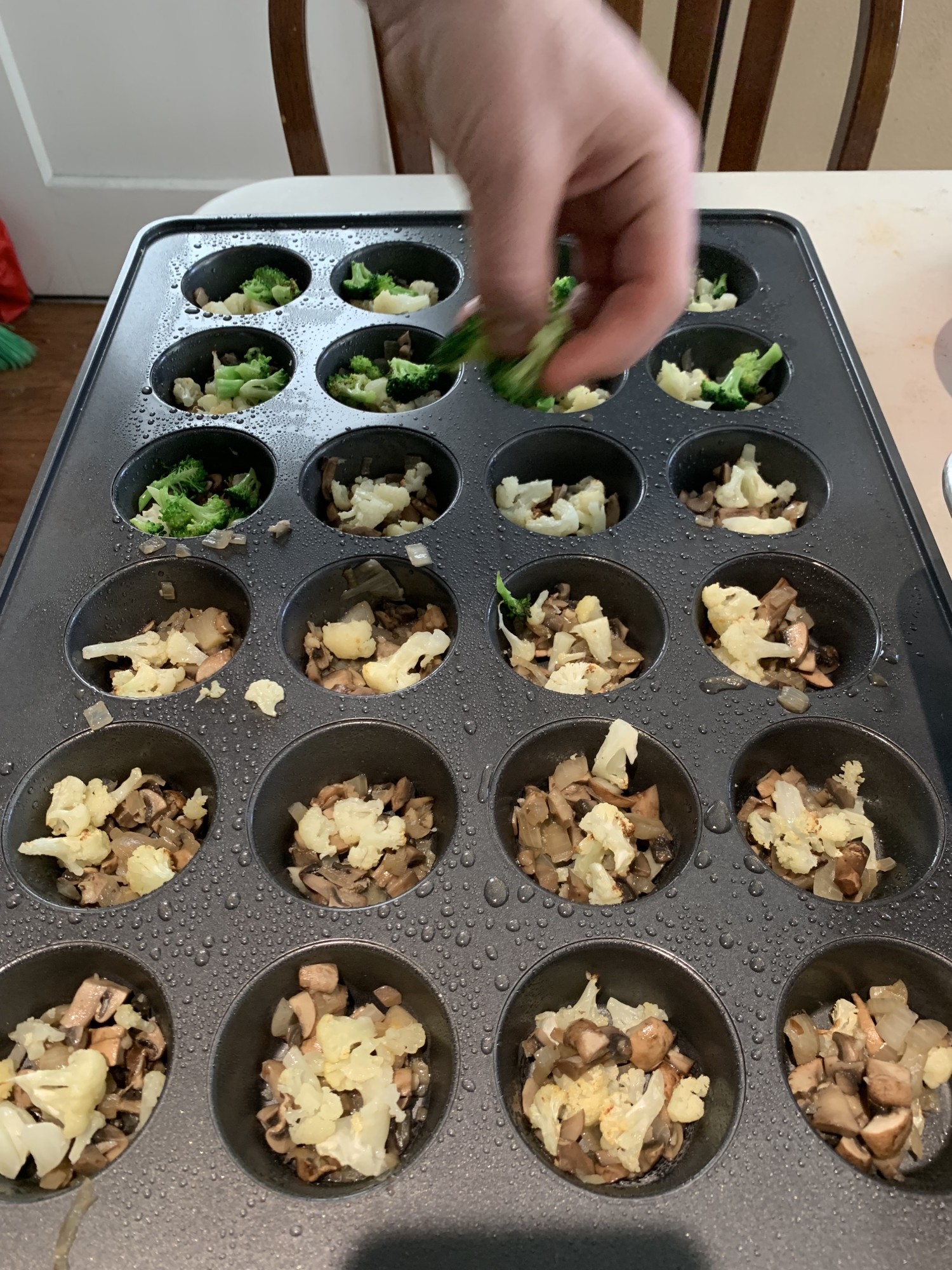 ◦ Lastly fill the cups 3/4 with the EO infused eggs and gently stir each cup.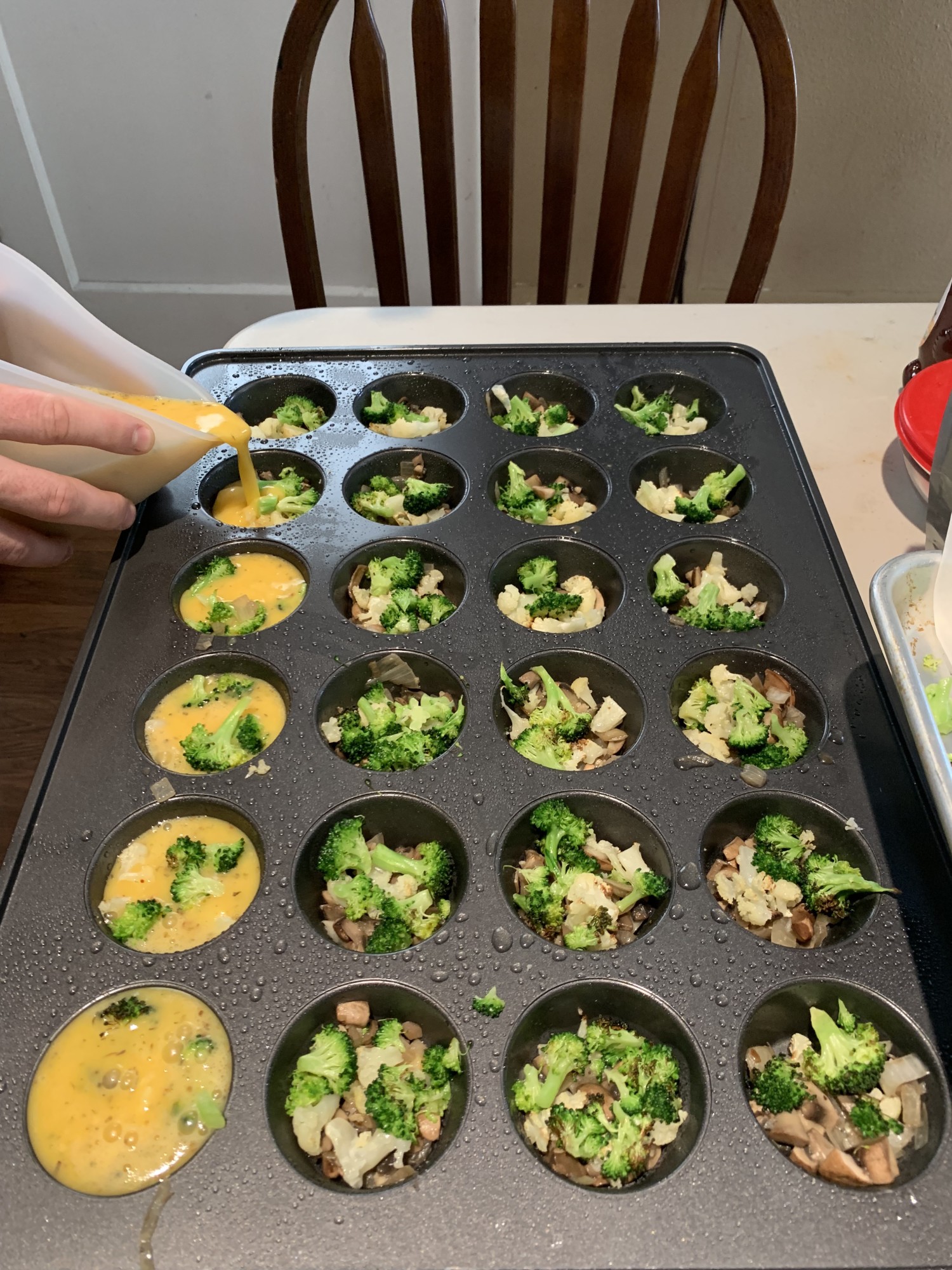 ◦ Bake at 375° for 24 minutes and check with a toothpick when done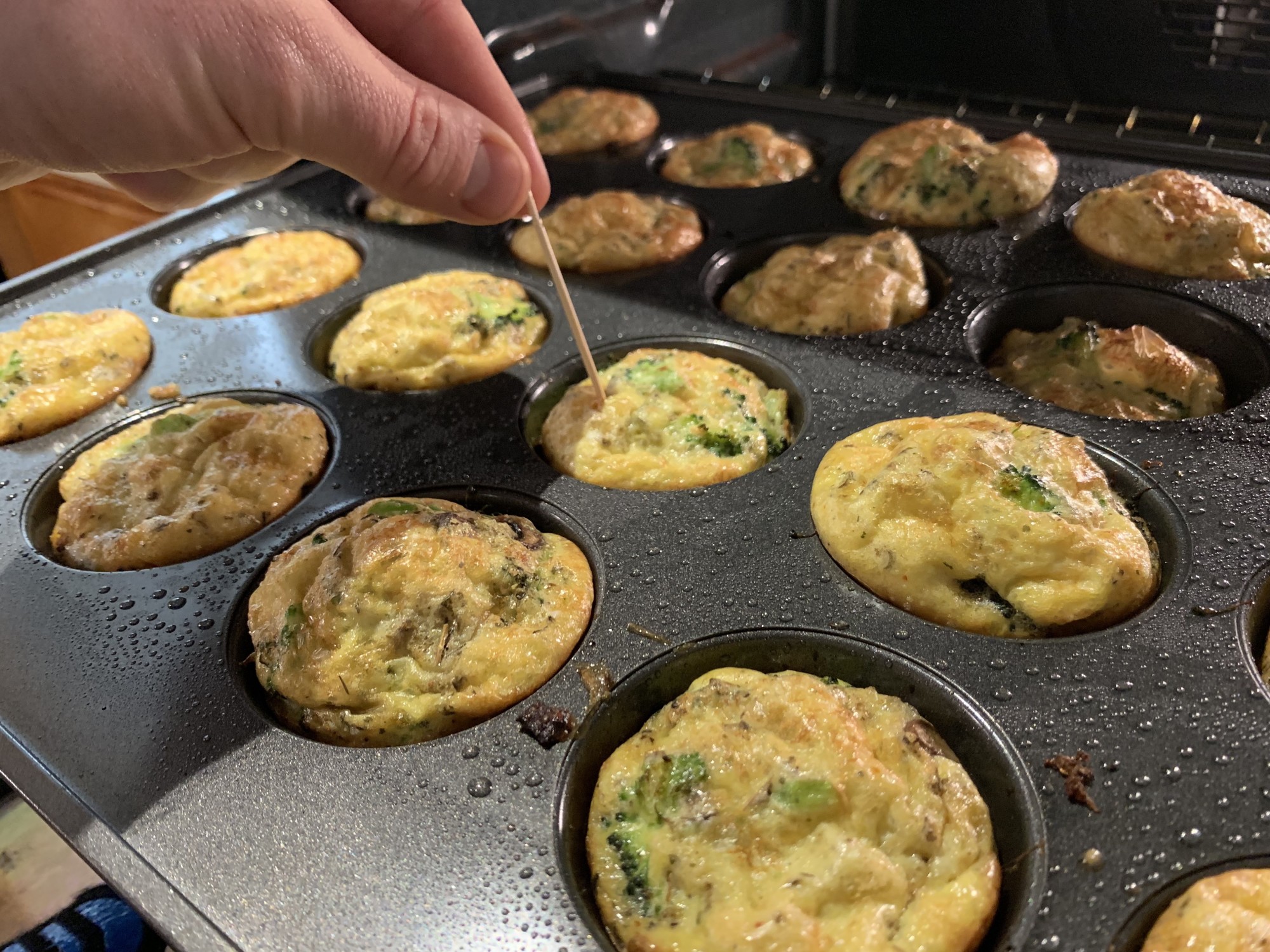 Add some salt and your favorite pepper sauce!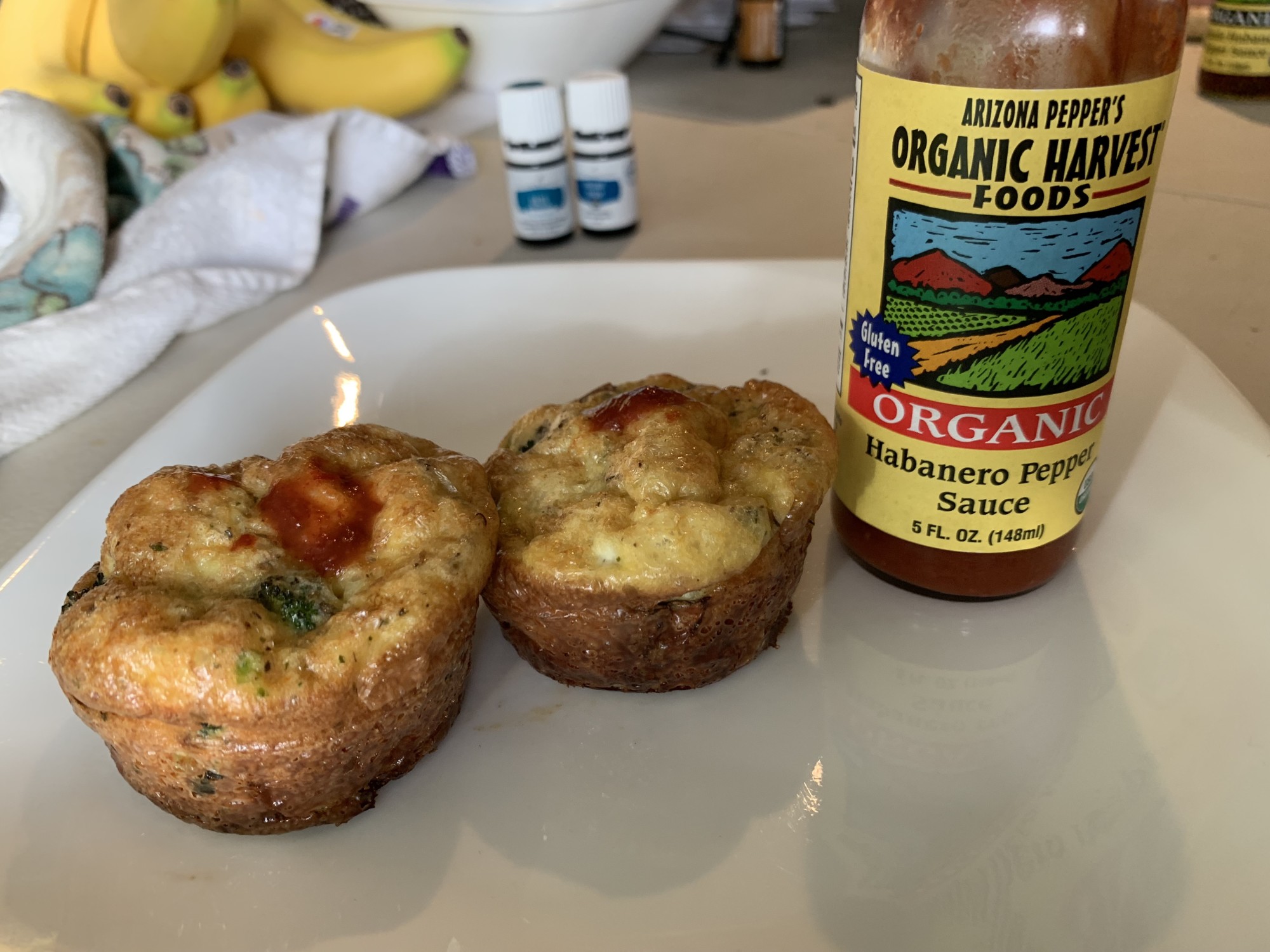 These keep really well in a sealed container in the refrigerator for up to a week and are easy to reheat and the kids say they are great cold too.
Enjoy
~ Noah Huth