10/12/2018 03:00 PM Central
Noah & Ashley Huth
I love to prepare food for my family and friends. My dream is to have a home with a large open kitchen, dining and outdoor space for hosting gatherings of our favorite people enjoying our favorite creations together. Once such creation over the last few years has been making this DF GF Thai inspired sauce which was always a hit with those who have come over for dinner at the Huth Home. It is super easy to prepare, does not require cooking, and has a good track record of enjoyment from our children and adult friends alike. If there is a Peanut or Tree nut allergy in your family...this won't be a recipe for you. All others are encouraged to make this and put it over Phad Thai noodles, or over your favorite protein and vegetables made in the wok. It also is great as a dipping sauce.
Prep Time: 10 minutes (for sauce, extra time is needed to prepare veggies & choice of protein)
Ingredients:
1 cup coconut milk ( I use Silk brand or sometimes ½ heavy coconut cream and ½ coconut milk)
Lime Vitality EO - 4 drops
Ginger Vitality EO - 2 drops
Black Pepper EO - 3 drops
½ cup of fresh ground peanut butter
2 Tbsp. Organic Tamari sauce (San J)
2 Tbsp. Fresh ginger (peeled)
2 Garlic cloves (peeled)
¼ cup fresh squeezed lime juice
1 Tbsp. Peanut oil
2 Tbsp. chili garlic sauce
2 Tbsp. Red curry paste (Thai Kitchen)
½ tsp. Celtic sea salt
Place the ingredients in your VitaMix or blender of choice in the order given. Blend until smooth and creamy. Feel free to experiment with this one on your own as you should with all recipes.


Here is a Veggie Mix idea for you to put in your wok:
2 tsp. Peanut oil
1 cup of shitake mushroom sliced (sometimes I use portabella to save $$)
2 Broccoli crowns chopped
2 bell peppers sliced into thin strips (red and orange make for nice contrasting colors)
1 handful of green beans chopped bite size (French cut are preferred, but regular will do)
3 to 4 bunched of baby bok choy chopped (do not cook, combine it later)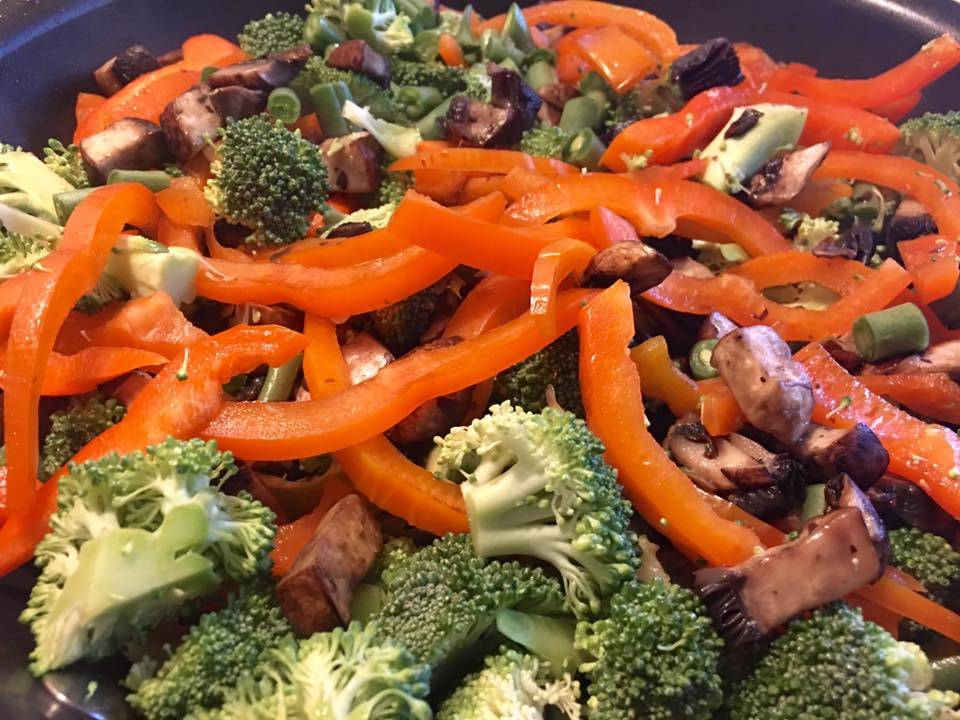 Here are some optional topper ideas:
1 cup of mung bean sprouts
1/3 cup roasted peanuts chopped
Sriracha Sauce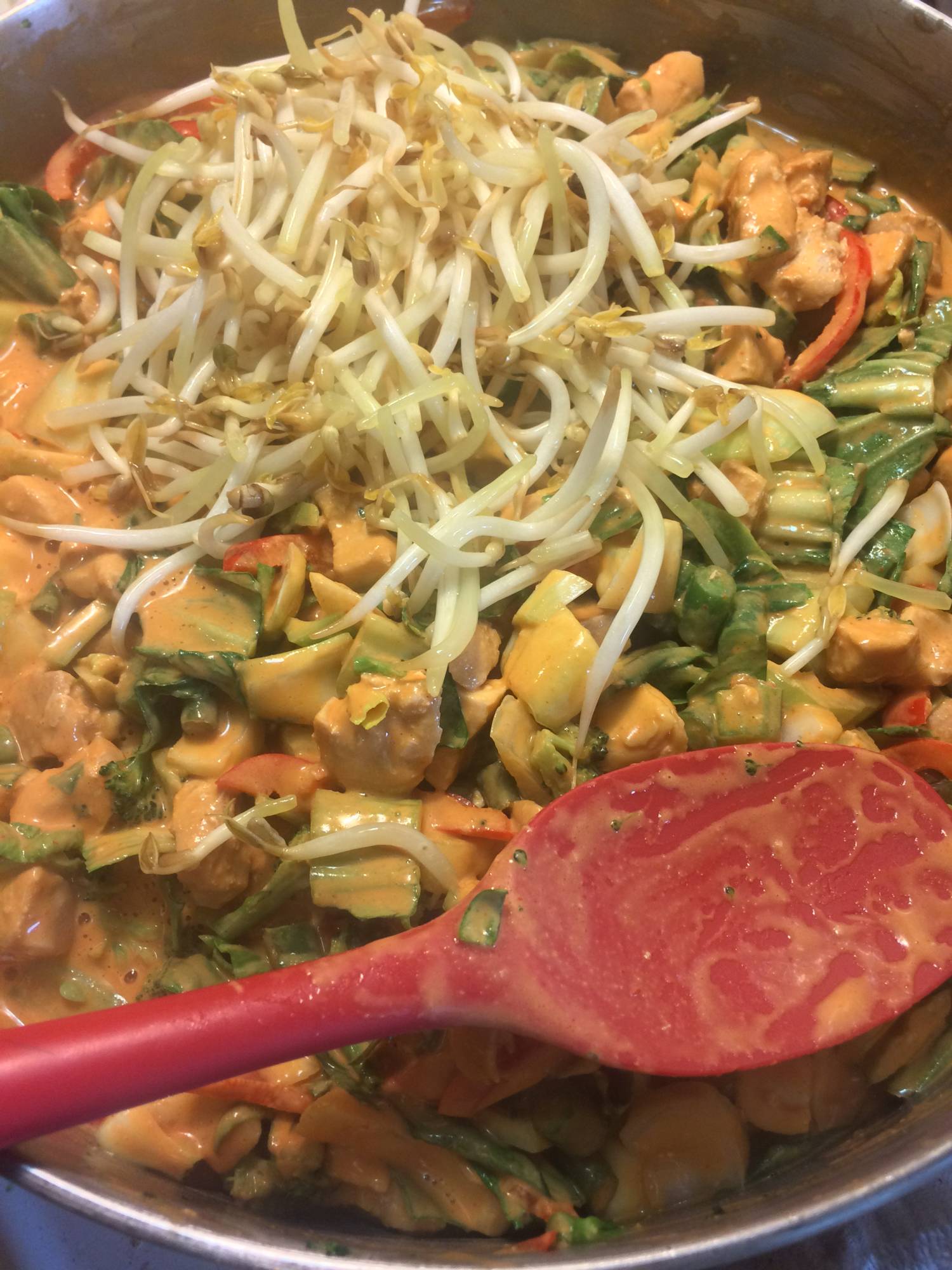 Meet some young people with great palates: