Apr 20, 2018 02:42 AM Central
Noah & Ashley Huth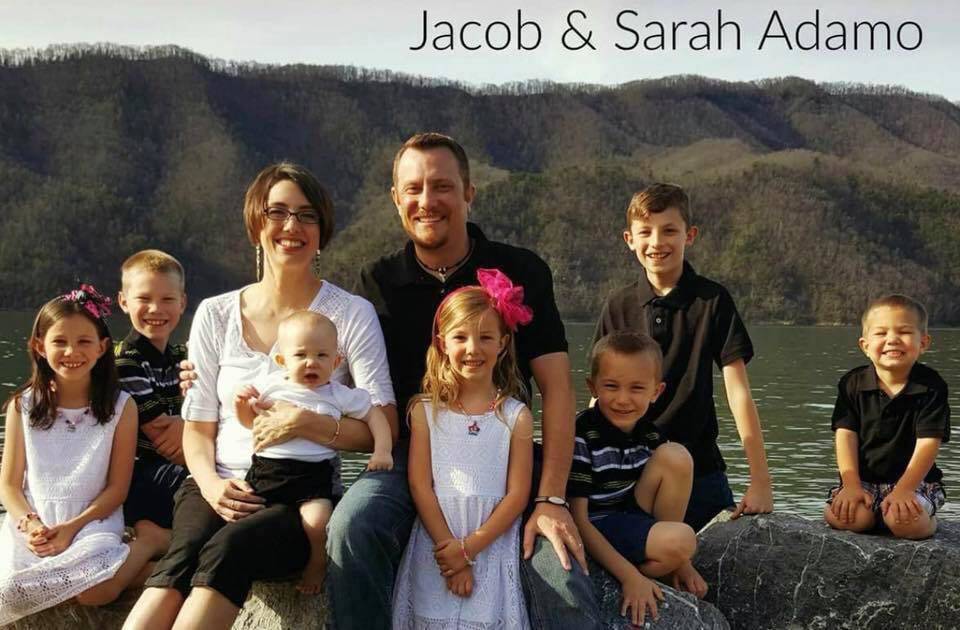 "Where does someone go when they die?"
"Well, their consciousness is no more", I said to my daughter Shaley on our walk home from school today.
Our family as well as many others throughout Young Living had been praying for Jacob Adamo's full recovery from a major medical issue he was facing over the last several days. His body was shutting down and each day we would get updates on Jacob and pray with his family for his needs. We prayed over his life and we prayed earnestly for full restoration. I had to break the news to my daughter that Jacob had died this morning.
We continued to talk about our beliefs as they relate to the state of those who have passed on from this life. The air was warm, she was on her scooter, the sun at our backs, with our Rhodesian Ridgeback on the lead. I was a little tender from surgery yesterday, but glad to be out of bed and enjoying a gentle walk having slept most of the day away.
We continued to discuss where the deceased are; in time and space. I reminded her that in the bible it says in Ecclesiastes 9:5 "for the living know that they will die, but the dead know nothing". This plus other evidence have led me to conclude that the dead body remains on earth. And since their breath of life leaves their body, they are unconscious and unaware of anything until they are raised from this state we call death. "It's like they are in a deep sleep", I said.
Having had surgery yesterday and undergoing general anesthesia, I used it as an analogy to describe what I thought death was like.
"It took less than a minute for me to be in a state where I knew nothing. The anesthesiologist pushed the drug into my IV and I was out. Next thing I knew I was in post-op. I came to consciousness rather abruptly with no memory of the hour-long procedure. I looked up at the clock and 70 minutes of my life had passed that I will never have a memory of. I was asleep and knew nothing. I think when we die the next thing we will know is being awakened by His voice calling us by name on resurrection day to come to heaven with Him", I said to her.

We know where all of us who have chosen Him as our Savior will end up. He promised us that He would go home and prepare a place for us. That He would come back and take us to Himself. I for one cling to and am very grateful for that promise Jesus made.
A man I admired died today. He touched my life and we never even had the opportunity to sit across a table from one another over a meal. Even still, I liked to call Jacob a "friend". I recently joined a group of high caliber men in Young Living that Jacob was a part of. I am sure we would have had time to recreate or get to know one another more personally had he lived longer. From what I can tell we had similar values, and even had many friends in common. I loved that Jacob wanted people to have a deeper more satisfying relationship with those around us. It's something I value too and have personally pondered greatly over the years. Teaching ways to effectively communicate with and understand people who see life through different lenses was part of his repertoire.
Jacob wrote a couple books on success in relating with people. As a fellow network marketer for the same company, I bought and read the books and soon became friends with him on Facebook. The color theory books that he wrote regarding personality types and how to understand people better is something that I revisit frequently. I appreciate the work he and his wife Sarah did to help people quickly find common ground as we try to assess relationships that we deal with daily. You can check out his work at:
https://jacobadamo.com/
It is our job as the living to remember those who passed before us. For those of you that believe, let's pray for comfort for Sarah, Jacobs widow, who no longer has her best friend standing beside her to do life together with. Certainly there is great sorrow in this loss. And for the 7 children that are now without their dad. I'm praying that the family will band together, love on each other deeply and be comforted in their faith in this time of sorrow.

My personal prayer is that as my family and I pursue life, in all that we do, and with everyone we meet, we make the most of our time together. We don't leave anything unsaid.
I guess we never know how long we have left to positively influence the world around us.
Life is a gift, live it well.
Noah Huth