Apr 4, 2018 06:50 PM Central
Noah & Ashley Huth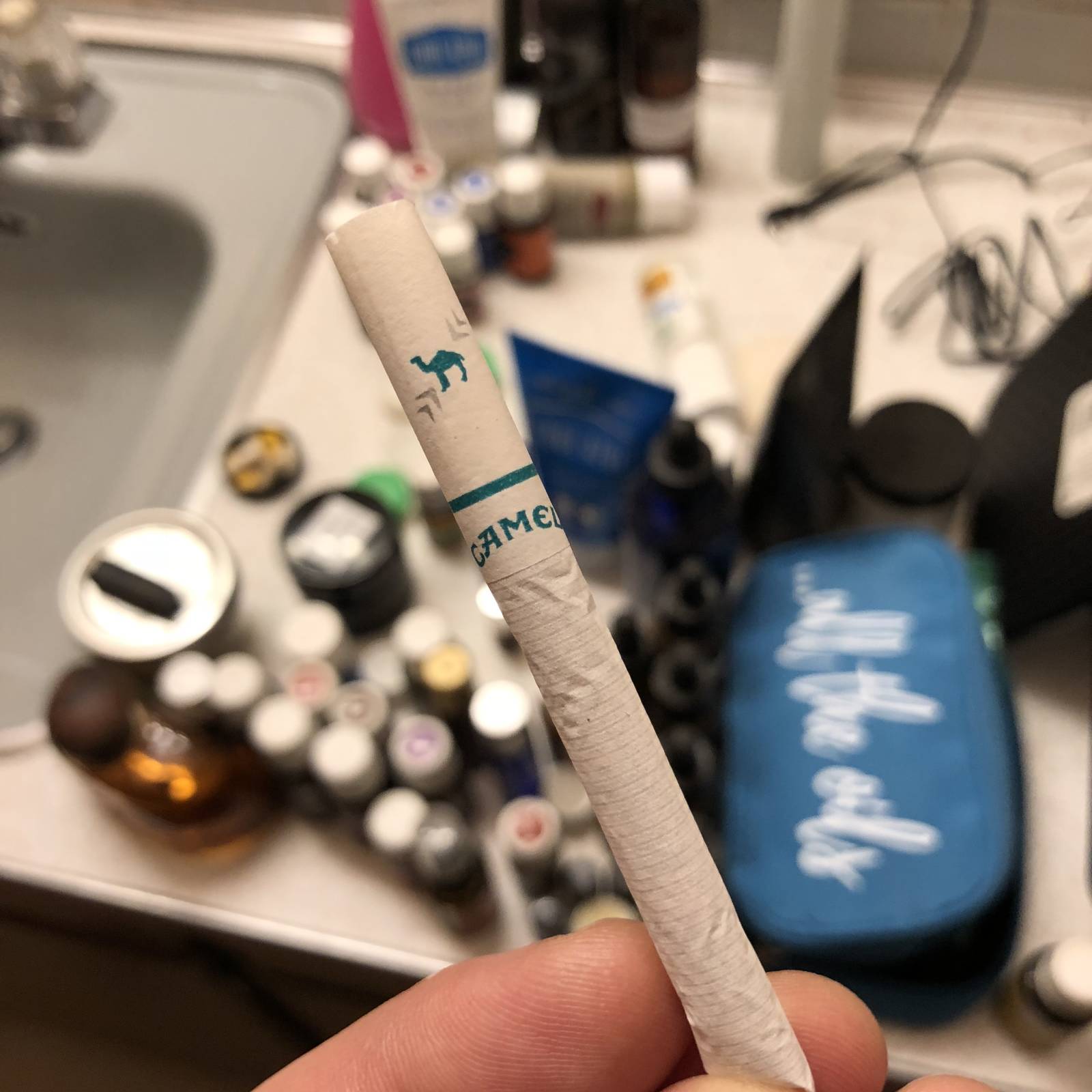 Maybe you knew I was a pack-a-day smoker, or perhaps I hid that from you because I was ashamed. I smoked cigarettes for the better part of 15 years and had attempted quitting many more times than I can count on my hands. Counseling, group therapy, many smoking cessation products and plans later I finally gained some traction. Yet within a few months the urges were back again and I moved to vaping because I thought 3 chemicals and a handful of synthetic flavonoids was better than the alternative.
As a new member to Young Living I added EO's to my e-cig juice. I was benefiting from using EO's already so I thought this would be a great idea. I was wrong, dead wrong. Please don't heat up your essential oil's to their flashpoint and inhale deeply.
Quitting cold turkey (no nicotine replacement) was the best thing I ever did for myself. I timed it for when I was going to be recovering from a surgery and had to spend an enormous amount of time and effort in self-care already. I ramped up the use of all the EO's I could get my hands on and lots of supplements to support healthy body systems like: BLM, Agilease, Super B, Essentialzyme, Mineral Essence, Longevity, Super C. We bought cases of Ningxia Red, our Premium antioxidant drink, that most certainly was providing the very best support I could get on a cellular level. Look it up, it's amazing!
I went through whole bottles of Helichrysum, Idaho Balsam Fir, Frankincense, Blue Cypress, Copaiba, vetiver, PanAway, Wintergreen, Lavender, Cypress and many more using them topically, inhaling them to hit my limbic system with new scent memories and ingesting Vitality oils usually every hour with water.
Nutrition, exercise (at that time it was PT for me) supplementation, lifestyle choices, and yes, even essential oils all played a role in my plan to quit. My body and emotions responded positively to the new wellness regimen. Nearly three years have gone by and not a single craving any more. I still use many of the products I mentioned earlier as I strive to be healthier than ever.
Here is the thing. I tried to trade smoking cigarettes for a Black Pepper EO laced nasal inhaler....or Theives to the roof of my mouth to help with cravings and prior to becoming a member with YL had used every cessation product on the market and failed.
What really helped it to stick this time was making a decision to change my future. To be a better dad, husband and friend. Making a choice to live a life of wellness and choosing to reach for a bottle of essential oils before a cigarette. Buying into the "lifestyle" of Young Living was a vital decision that I will forever be grateful for. This practice bought me time to find peace and calming in my mind as I inhaled the vapors that God so lovingly made for us even before he created Adam and Eve.
Of course I had the support of my family, chose a date, made a commitment to following through, had an accountability partner check in with me, lived in the moment even through the physical/emotional pain (embraced the suck) and chose to focus on gratitude. All of this combined allowed me to heal physically, emotionally, mentally and spiritually.
My journey through this life is augmented and healthier thanks not only to Young Living products, but also the members I have had the privilege of working with.
Reality is the people we associate with raise or lower our standards. And we all need people in our lives who will raise our standards. We need to surround ourselves with people who will remind us of our purpose & calling. Friends and business associates that are willing to challenge us to be the best version of ourselves is a huge unexpected blessing in this business of distributing wellness products.
My grandma "Konki" just celebrated her 93rd birthday and she would frequently remind me of the simple truth: "we are all called for greatness, answer the call. You're going to do great things".